DreamHost Web Hosting Review
DreamHost is one of those providers that you can find recommended everywhere. In fact, WordPress themselves endorses them – but I'm not sure how seriously I'd take this endorsement, as while they display SiteGround as an option (which we approve), they also recommend Bluehost, which is a much more questionable choice.
Dreamhost General Info & Hosting Overview
| Specification | Value |
| --- | --- |
| | |
| | |
| | |
| | |
| | |
| | |
| | 97 Day Money Back Guarantee |
DreamHost is a web hosting provider known for its exceptional services that have made it stand out in the industry. Here are six benefits of using DreamHost:

1. Reliable uptime: DreamHost guarantees a 100% uptime, ensuring that your website runs smoothly and your visitors have a seamless experience.

2. Award-winning customer support: DreamHost's customer support is available 24/7/365. From live chat to email support, they provide exceptional service that has won several awards.

3. User-friendly control panel: DreamHost has a user-friendly control panel, making it easy for even beginners to manage their website.

4. Fast page loading speeds: DreamHost's servers are optimized for speed, offering unparalleled page loading speeds.

5. Affordable packages: DreamHost offers a range of affordable packages that cater to different website needs, regardless of the size or budget.

6. Generous resource allocation: DreamHost provides unlimited storage and bandwidth with each package, giving you the freedom to grow your site without worrying about storage or bandwidth limitations.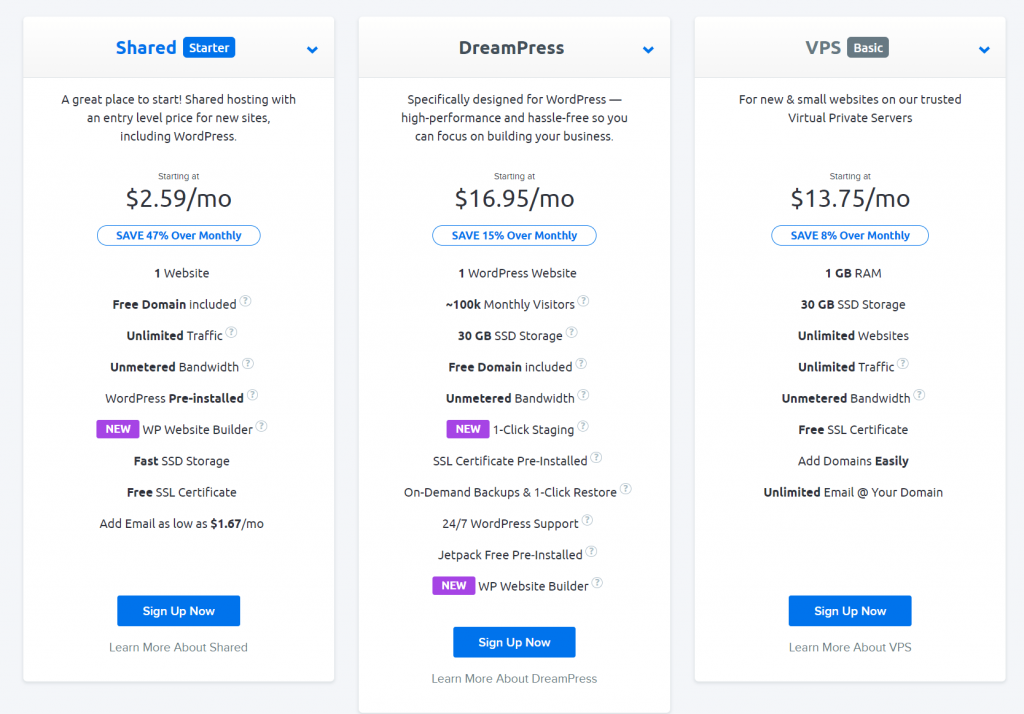 You can currently get 47% off all plans. Dreamhost offers a 100% money back guarantee. DreamHost offers a very reliable platform for hosting your website. Their starting prices may be slightly higher than the competition, but being upfront about the prices, they leave no room for confusion down the line.